Team Awareness Kit (TAK)

Many fires and public safety incidents in Colorado and other western states occur far from cities and permanently populated areas. Voice communication is typically available to firefighters in these backcountry areas through land mobile radios or satellite phones. However, Internet connectivity is frequently unavailable to firefighters in the backcountry or during large disasters that disrupt communications infrastructure in populated areas. The CoE is working to provide map-based situational awareness to firefighters and other first responders when traditional Internet access is unavailable or unreliable.
Unmanned Aerial Systems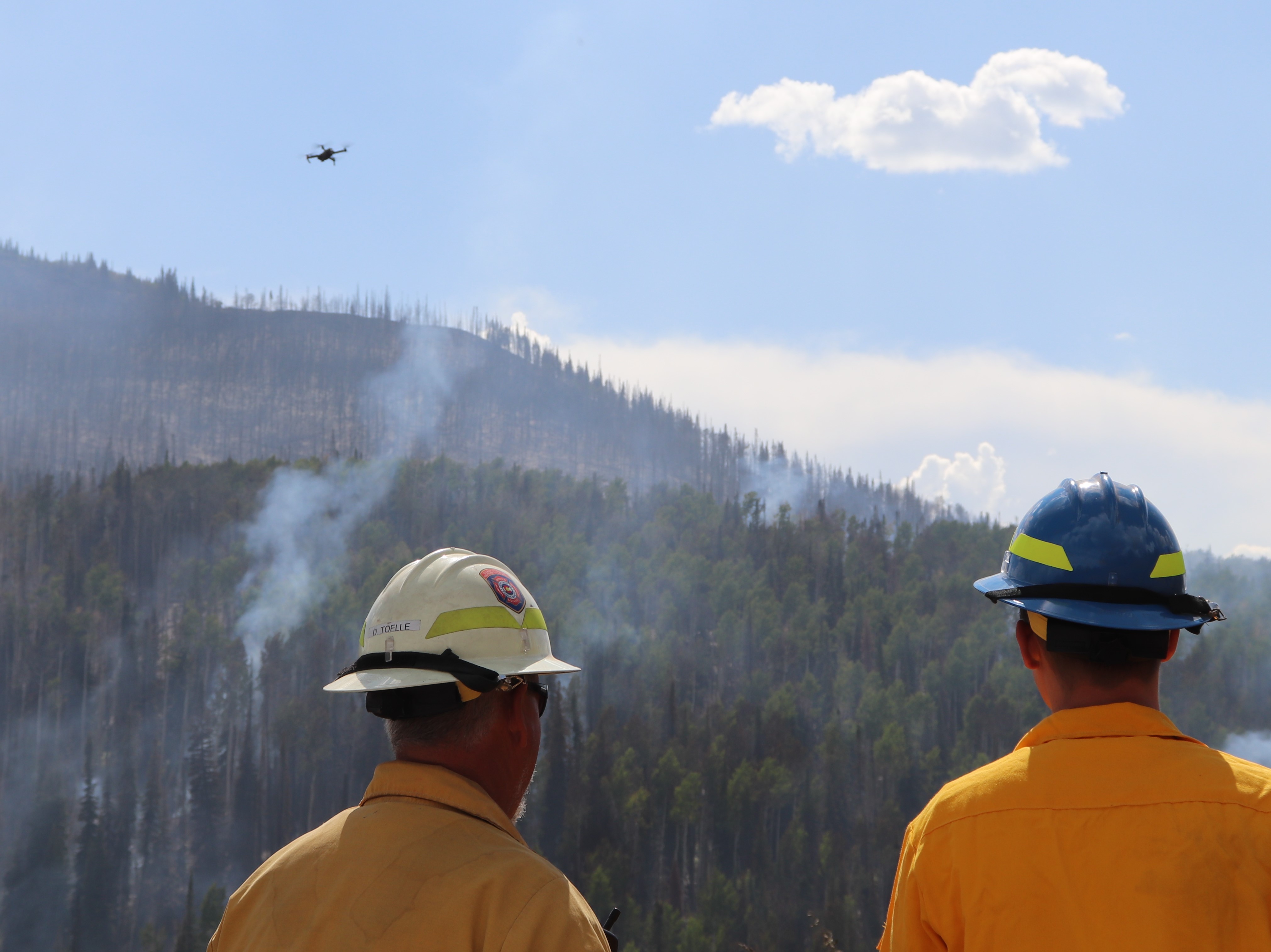 The integration of Unmanned Aerial Systems (UAS) into firefighting and public safety operations has become more common. The Center of Excellence for Advanced Technology Aerial Firefighting (CoE) helps agencies develop their UAS programs and provides a standard for UAS pilot training. The CoE has researched and evaluated different platforms, sensors, and software and has developed model policies and guidelines to support public safety agencies that establish UAS programs. In addition, the CoE manages the Colorado Department of Public Safety (CDPS) UAS operations and UAS pilot certification program. Click the project page link to learn more.
Unmanned Ground Systems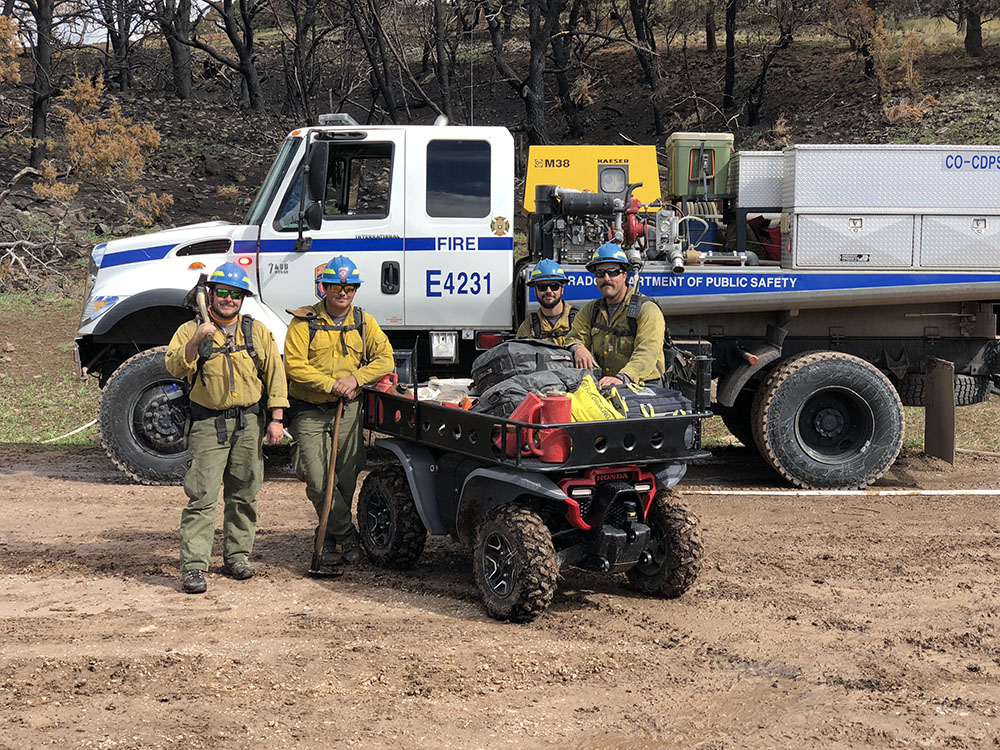 The integration of Unmanned Ground Systems (UGS) into firefighting and public safety operations is limited. The Center of Excellence for Advanced Technology Aerial Firefighting (CoE) is conducting research to evaluate the use of UGS in Colorado public safety operations. UGS have the potential to be a force multiplier by completing tasks autonomously and thus reducing the demand on personnel. The CoE has conducted tests with one UGS platform in a wildland fire environment and has also researched other platforms. Click the project page link to learn more about the CoE's UGS research.
UAS Detection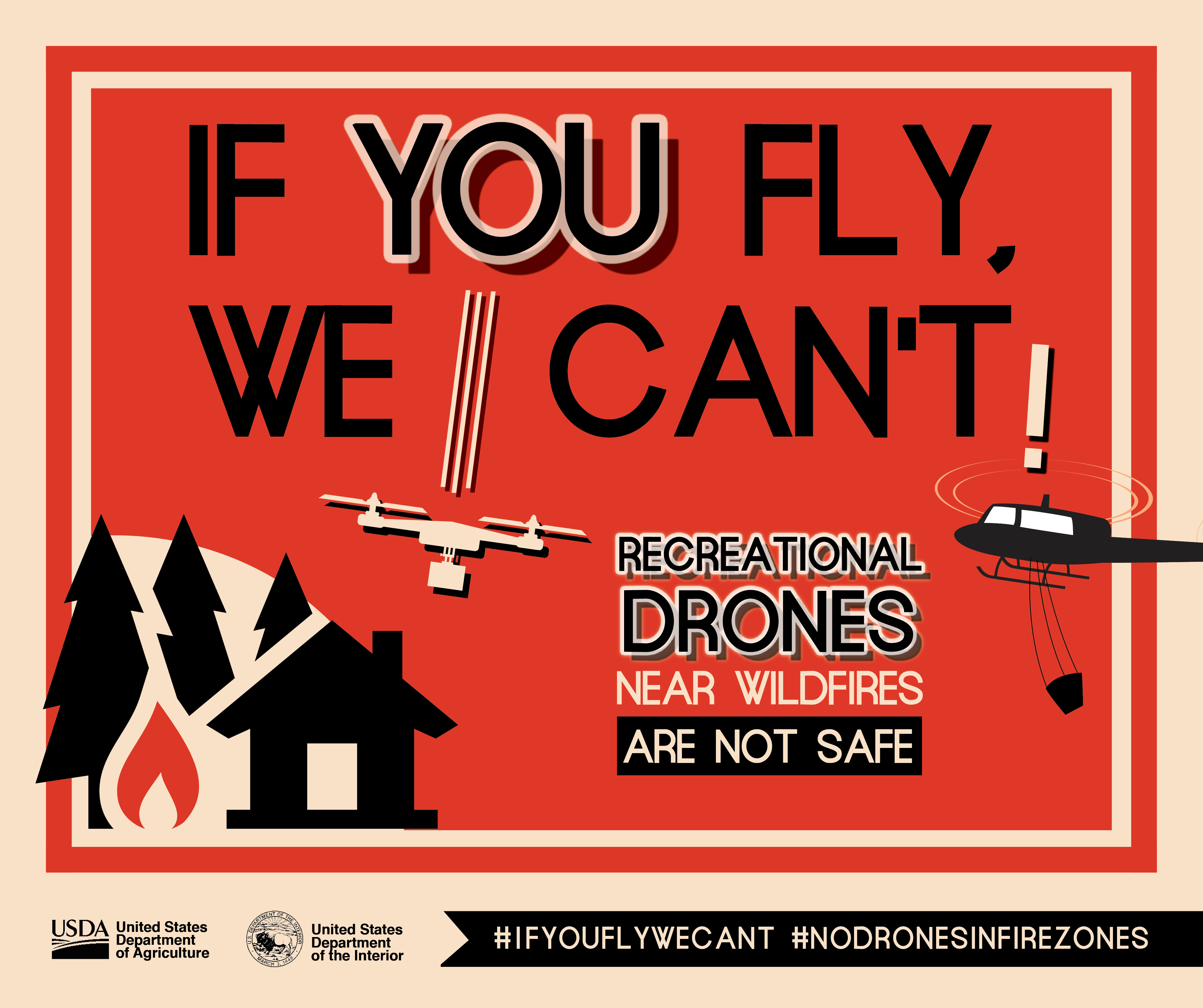 Unmanned aerial systems (UAS), also known as drones, have become popular with industry and hobbyists alike. While they are very useful tools and bring the joy of flight to many people, they can represent a hazard to public safety when they are unauthorized and are operated at emergency scenes. The CoE will test and evaluate technology that can support detection, tracking, and identification (DTI) of unauthorized drones at wildland fires and other public safety events. If feasible, the DTI equipment will lead to technology-driven conclusions that validate the safe continuation of aerial firefighting operations at a wildland fire or emergency scene.
Data Link
The CoE is evaluating technologies that will allow firefighters to access digital fire information in areas where reliable Internet connections are unavailable. Specifically, the CoE is assessing technologies with the capability to create a data link from the Multi-Mission Aircraft to fire crews on the ground.
Wildland Fire Monitoring Cameras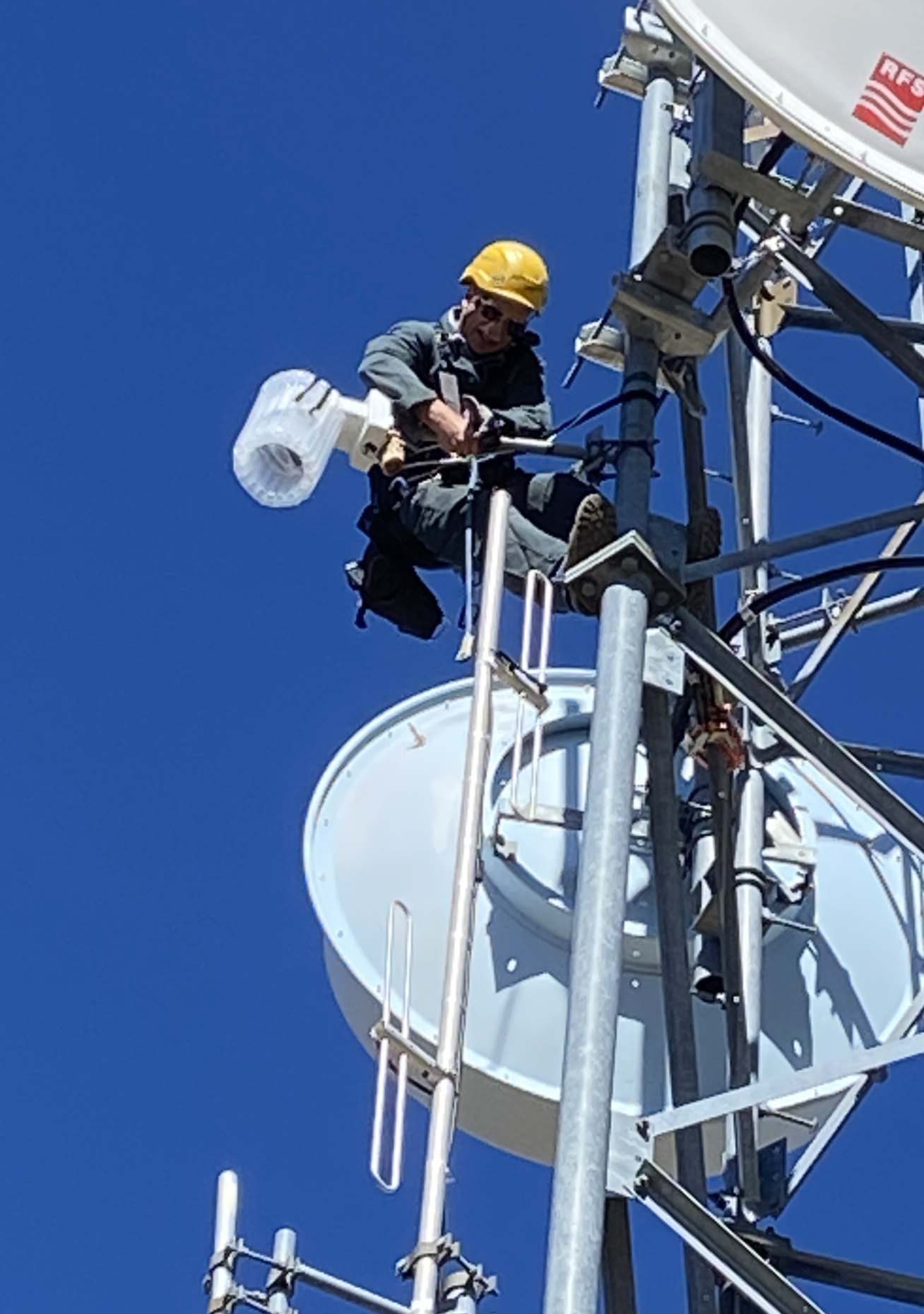 The CoE is conducting a pilot project deploying pan-tilt-zoom cameras as a tool to assist fire managers in the monitoring and detection of wildland fires. As part of this project the CoE is deploying a number of cameras around Colorado with interagency partners, and is collecting feedback from fire managers on the strengths and weaknesses of cameras. Additionally, the CoE has developed a standard to ensure that cameras for any vendor deliver a consistent product and are interoperable with common operating pictures used by firefighters in Colorado.
FS-01 Fire Suppressant Pile Burn Test Report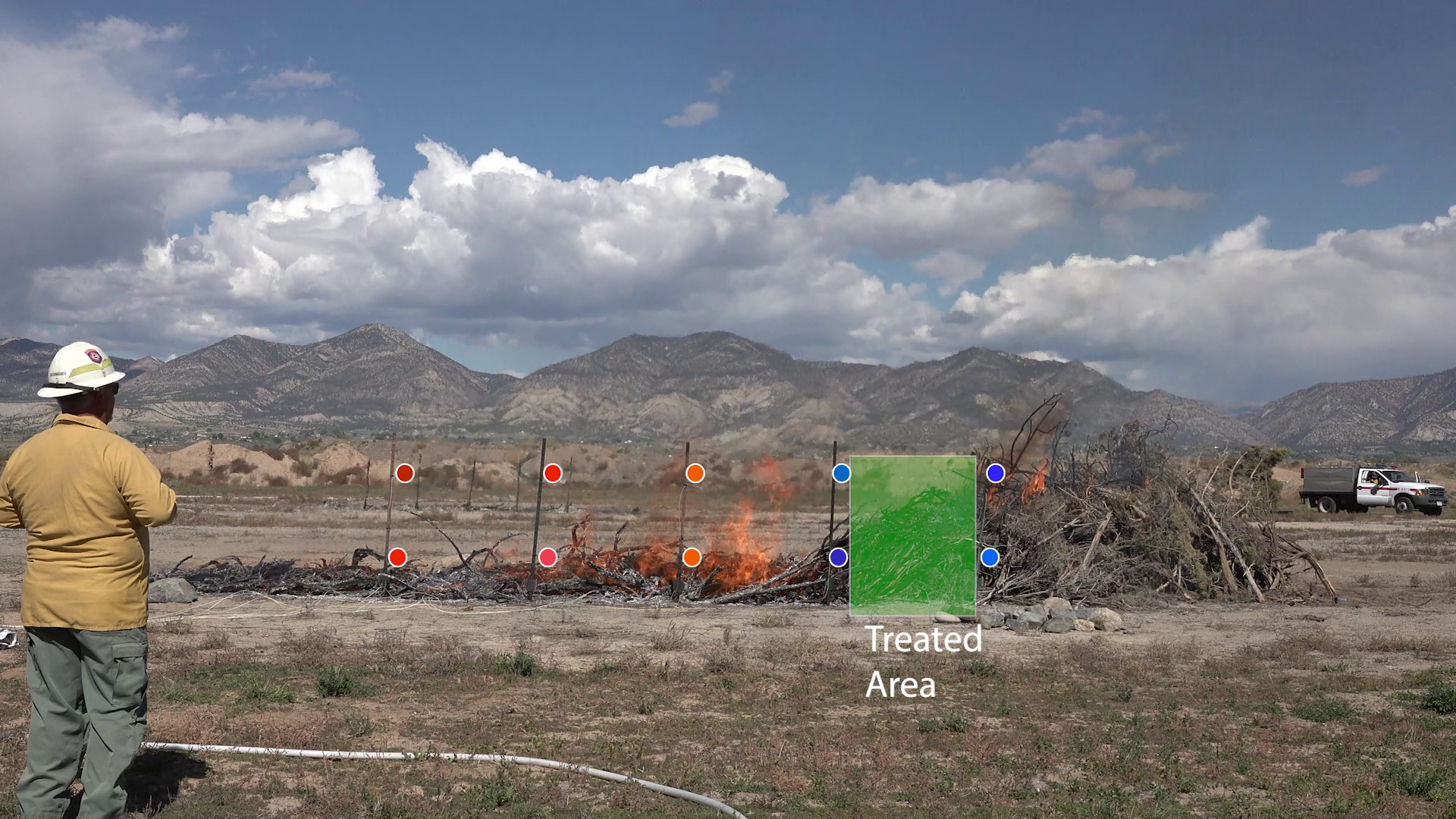 On October 10, 2022, the Center of Excellence (CoE) conducted a test burn of the fire suppressant agent FS-01 near our office at the Rifle-Garfield County Airport in Rifle, Colorado. The experiment aimed to evaluate the effectiveness of a new fire suppressant called FS01. Visit the project page for the full report.
Night Aerial Firefighting Operations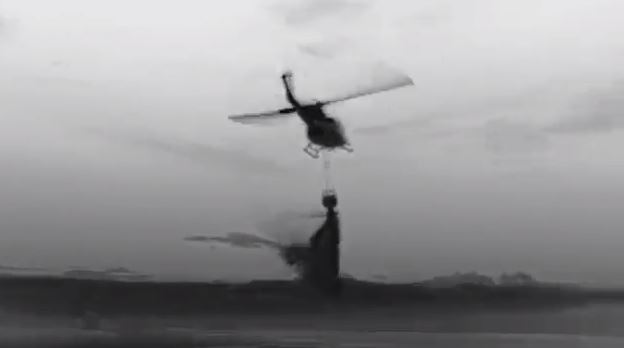 The CoE is investigating the use of safe, effective, and efficient night aerial firefighting operations in Colorado. A Night Aerial Firefighting Operations Summit was held on January 27–28, 2016. Aircraft operators, vendors, and experts in the field of night aerial firefighting operations provided the CoE with input and recommendations to help shape and guide Colorado's night operations program. In 2019, DFPC initiated preliminary operations using helicopters as shown in the infrared image above.
Completed Projects
The following projects are largely completed. Periodically the CoE may revisit items in these area, but no major work is being performed.
Aerial Application of Water Enhancer Study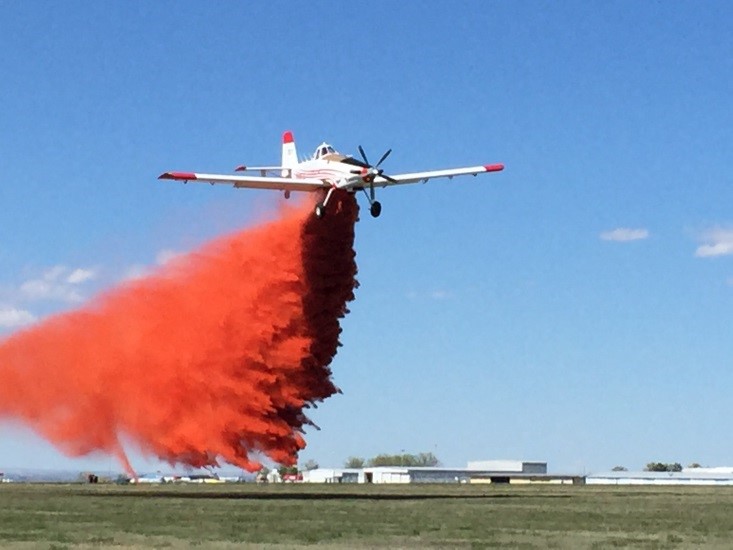 The CoE has issued the final report on the water enhancer project and it can be viewed here: Aerial Agent Test Report.
The report documents the findings from the CoE's 3-year study of water enhancers. It also contains several recommendations for continued research, as well as operational use considerations.
In addition, the raw data collected from 2017 to 2019 is included in the appendixes.
Colorado Fire Prediction System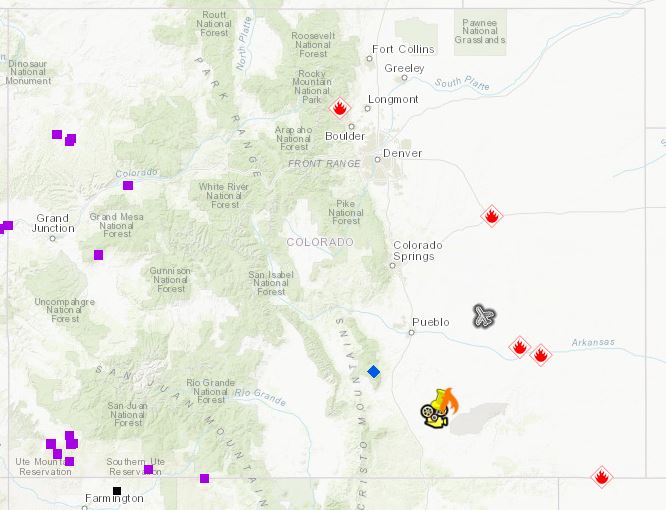 On May 20, 2015, Governor John Hickenlooper signed House Bill 15-1129 into law. This House Bill directs the Colorado Division of Fire Prevention and Control (DFPC), through its Center of Excellence for Advanced Technology Aerial Firefighting (CoE), to establish and support a "Colorado Wildland Fire Prediction and Decision Support System."
Satellite Messenger Evaluation