The CoE
The CoE's greatest asset is its people—an eclectic group with experience from many walks of life. All CoE members have personal connections to firefighting and public safety and most have been active emergency responders. In addition, many CoE staff members have had careers or hold degrees or special knowledge in relevant areas. Click on the button below each team member's photograph to get to know us—better yet, stop by and visit!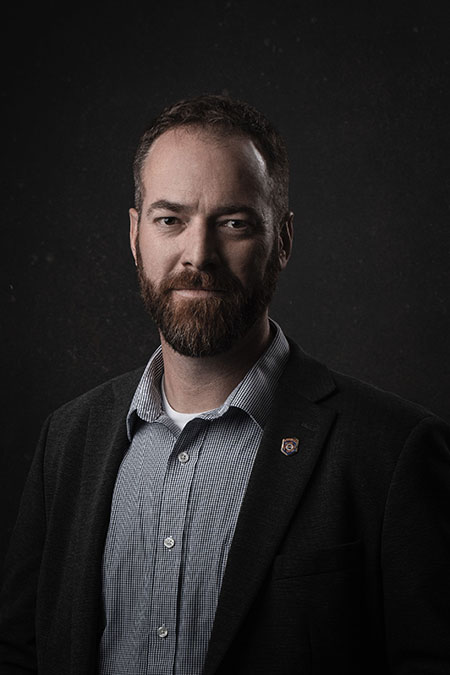 Ben Miller
Director
ben.miller@state.co.us
Ben is a Colorado native, thought leader, husband, and father.
Ben began his public service career at Mesa County Sheriff's Office (MCSO). Among many accomplishments in his 15 years with MCSO, Ben founded and served as program director of the first operational unmanned aerial system (UAS) program for a non-federal public safety agency in the United States.
Throughout the industry, Ben is regarded as a thought leader on the applications of small unmanned aircraft in public safety. His perspective has been shared in presentations across the United States and Canada, including testimony to the United States Senate Judiciary Committee, as well as to other members of Congress at both the state and national levels
Ben is now the Director of the Colorado Center of Excellence for Advanced Technology Aerial Firefighting (CoE). The CoE is the lead UAS organization for the Colorado Department of Public Safety. Ben's team focuses on the fire service, but is also solving problems for public safety UAS users by creating solutions for real-time geospatial intelligence sharing, counter-UAS, management of airspace above wildland fires, and numerous other public-safety-related challenges.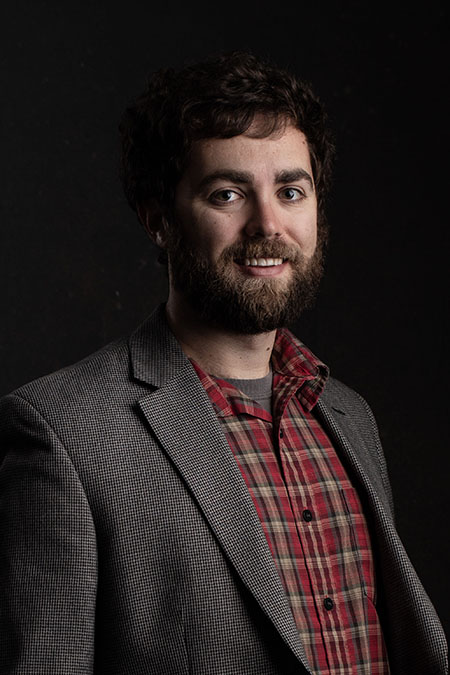 Brad Schmidt
Wildland Fire Projects Manager
brad.schmidt@state.co.us
Brad is a wildland firefighter, communications and geospatial specialist, and Colorado native.
Brad joined the Colorado Division of Fire Prevention and Control (DFPC) in May 2015 as a helicopter crew member, supporting fire-suppression efforts in Colorado and other states through an exclusive-use helicopter module.
Prior to joining DFPC, Brad worked for the Wyoming State Forestry Division as part of the Wyoming State Helitack crew, an interagency state-sponsored helicopter module. Brad has also worked for Wildfire Defense Systems, where his work as a fire risk assessor allowed him to gain a unique perspective on wildland fire issues. In this role, he evaluated private properties across several western states for fire risk and compliance with the National Fire Protection Association's Firewise Communities program.
Brad has a master's degree in Public Administration and Environment/Natural Resources from the University of Wyoming, where he also served as a teaching assistant in the Criminal Justice Department and specialized in issues related to corrections and criminal courts. In addition, Brad has a bachelor's degree in Natural Resources Management, with a minor in Spatial Information Management, from Colorado State University.
As Wildland Fire Projects Manager for the Center of Excellence, he is enjoying the process of developing and adapting technologies to aid firefighters and fire aviators.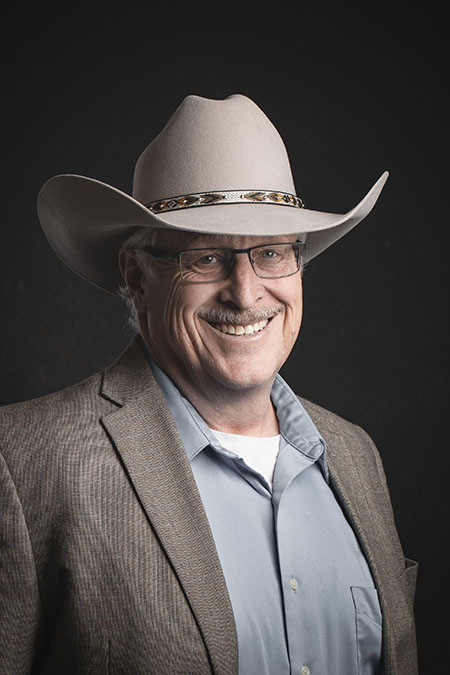 Bob Gann
Deputy Director
bob.gann@state.co.us
Bob is a Colorado native, firefighter, and engineer.
Bob is a Colorado native who received his PhD in Electrical Engineering—with an emphasis on semiconductor materials, physics, and spectroscopy—from Colorado State University in 1986. After joining Hewlett Packard, Bob shifted his emphasis to digital image capture and processing and worked in that field as a research scientist and product developer for nearly 30 years. In recent years, Bob worked in the intellectual property field assisting companies with the development, marketing, and defense of patents. In addition, Bob is both an inventor, with 17imaging-related U.S. patents to his name, and a published author.
Bob's firefighting career started in 1986 when he joined the Rist Canyon Volunteer Fire Department (RCVFD). Bob became Chief of RCVFD in 1992 and continued in that position (with one short break) until he retired from RCVFD in October 2015 to join the Center of Excellence. During his career as Chief, Bob was involved in a number of large fires, most notably the High Park Fire in 2012. RCVFD is featured, post–High Park, in the National Fire Protection Association (NFPA) video, "Before the Smoke." In 2013, Bob was awarded the NFPA Wildland Safety Exemplary Service Award.
Joining the Center of Excellence allowed Bob to realize a long-held desire to combine his engineering and firefighting careers. He and his wife Charlene (Charlie) are excited by the move to the Rifle area and by the opportunities to make contributions to Colorado's wildland fire service.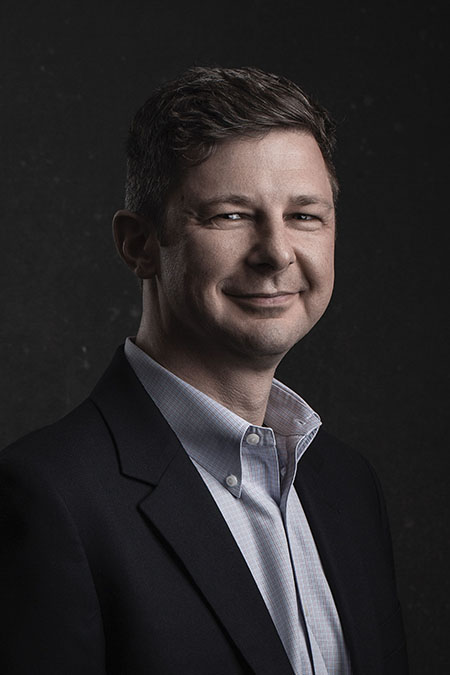 Adam Trojanowski
Economic and Policy Analyst
adam.trojanowski@state.co.us
Adam is an attorney, former police officer, and policy expert.
Adam joined the Center of Excellence in December 2015 and is enjoying working on complex policy and regulatory issues.
He received a Juris Doctor degree from the University of Colorado Law School in 2004. After law school, Adam worked as a law clerk for a district judge in Colorado's 2nd Judicial District. Following his clerkship, Adam entered private law practice with a Denver law firm, specializing in real estate and lending transactions. However, Adam quickly found that he was more motivated by public service, so he became a police officer in 2007 and a police sergeant in 2012. During his police career in the Denver metropolitan area, Adam served as a patrol officer, firearms instructor, field trainer, and supervisor.
Adam brings practical experience with law and policy work in the public safety sector to the Center of Excellence. He is especially interested in the effects of policy and regulations on the crucial mission of wildland firefighters and, in particular, how those policies affect decision-making by incident commanders.
In his spare time, Adam enjoys spending time skiing and hiking with his kids, exploring the Western Slope, and reading.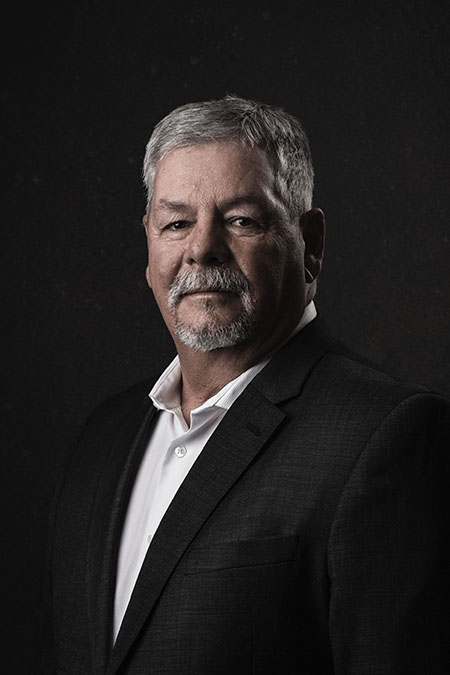 Dave Toelle
Aviation Projects Manager
dave.toelle@state.co.us
Dave is a wildland firefighter, product of an Oregon ranching family, and devoted family guy.
Dave's career in wildland fire began in 1976 and he has primarily worked in U.S. Bureau of Land Management (BLM) and U.S. Forest Service (USFS) wildland fire programs since then. His past assignments include time spent from 1976–1977 as a helitack crew-member with the USFS on the Burns Fire Zone in the Malheur and Ochoco National Forests in Eastern Oregon and as a helitack foreman with the BLM Burns District from 1978–1980. In 1980, Dave received a permanent full-time position with the Boise National Forest as Initial Attack Hand-Crew Foreman for the Idaho City Ranger District. In 1981, Dave transferred to the Ochoco National Forest in Burns, Oregon, as a District Assistant Fire Management Officer, where he worked from 1981–1989. In 1989, Dave went to the Kaibab National Forest in Region3—located in Fredonia, Arizona—and served as the District Fuels and Prescribed Fire Specialist in the North Kaibab Ranger District from 1989–1997. In 1997, Dave moved from Region 3 to the Pike and San Isabel National Forest and became the Center Manager for the Pueblo Interagency Dispatch Center from 1997–2001. In 2001, he became the Interagency Prescribed Fire and Fuels Specialist for BLM and USFS (Royal Gorge Field Office and San Isabel National Forest) in Cañon City and served in that position until 2008.
In 2008, Dave transferred to Craig BLM in the Northwest Colorado Fire Management Unit and served as the Unit Assistant Fire Management Officer-Operations until March 2013, when he retired from the BLM and took a position with the Colorado Division of Fire Prevention and Control (DFPC). Dave served as DFPC's Regional Fire Management Officer for the Colorado River Region from 2013–2015. He served as a Mission Sensor Operator on DFPC's Multi-Mission Aircraft, as well as serving as the DFPC Acting Aviation Unit Chief from July 2015–November 2015.
Dave completed the required Technical Fire Management coursework through Washington Institute and Colorado State University from 1994–1996. He has also served actively on Type1 and Type2 Incident Management Teams in the Northwest, Southwest, and Rocky Mountain regions as an Air Tactical Group Supervisor, Air Support Group Supervisor, and Air Operations Branch Director.
In October 2015, Dave became the Aviation Projects Managerfor the DFPC Center of Excellence for Advanced Technology Aerial Firefighting.
Dave is married to Toni, has three children, and lives in Craig, Colorado.
Ben Lawrence
Technology Transfer Manager
ben.lawrence@state.co.us
Ben is a long-time first responder and a search-and-rescue subject matter expert.
Ben Lawrence is the Technology Transfer Manager for the Center of Excellence for Advanced Technology Aerial Firefighting (CoE). He assists with training and outreach to facilitate the adoption of CoE technologies.