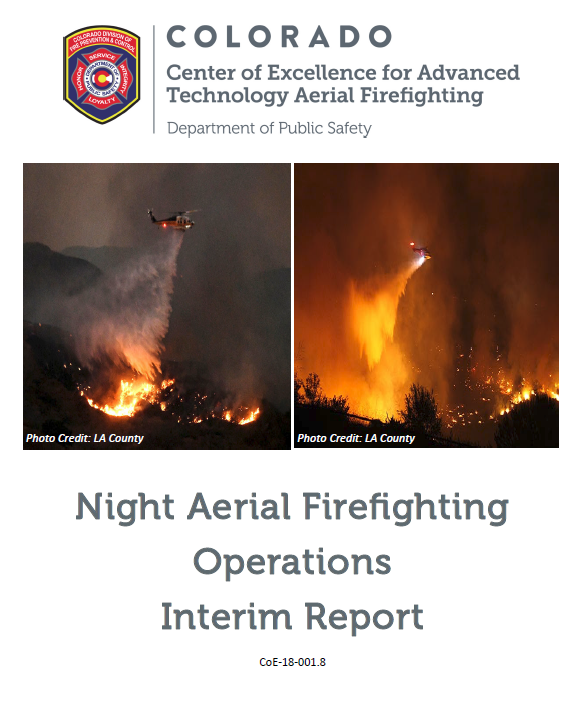 The CoE is investigating the goal of bringing safe, effective, and efficient night aerial firefighting operations to Colorado. A Night Aerial Firefighting Operations Summit was held on January 27–28, 2016, and aircraft operators, vendors, and experts in the field of night aerial firefighting operations provided the CoE with input and recommendations to help shape and guide Colorado's night operations program.
CoE staff members visited agencies performing night operations in Southern California and continue to research the viability of night operations, both fixed- and rotary-wing, in Colorado.
January 24, 2018: The CoE has released the Night Aerial Firefighting Operations Interim Report (CoE‐18‐001.8). This report details results from current investigations and next steps in which the CoE is involved.